Escaping the "Confused Freakout" Phase of Design Research
Workshop scheduled at 8:30-11:30 in Room 2 (Swain)
It finally happened: you've been given a meaty design problem to solve, and miraculously, you have some time to research the best approach. You've begged for this opportunity for years, and here it is. Only now, you find out no one's talked to the people using this system since 1998. Oh, and by the way: there are at least five different user roles! Now your stakeholders are asking you to cram this on a smartphone, too?
You begin to realize that somehow, there is both too much to do, and nothing defined well enough to start on. After a week of blankly staring at project documentation, you are committed to an asylum for burned-out designers. The project stalls. Thousands of miles away, Dieter Rams senses your failure and sheds a single tear.
This is common. There are many resources devoted to design research methods, but few that discuss a) how to know what type of information you need, and b) what to do with that information when you have it. This workshop has been designed to help you overcome the daunting task of kicking off a research project. We're going to talk about ways to make these big murky problem spaces easier to identify and understand. Leaving this session, participants should feel more confident attacking large and ambiguous design problems with the set of tools now at their disposal.
We'll talk about how pick a research direction early, identify important questions, create hypotheses to test, and plan research to get answers. We'll discuss various models and exercises intended to make sense of the information you find. We'll work in groups to identify questions, form hypotheses, and create research plans.
Attendee Skill Level: This workshop provides value for designers with various levels of experience. The structure of the session will provide introductory material for beginners, but will also provide opportunities for more experienced designers deep dive into interesting problem spaces.
Presented By
Matt Edwards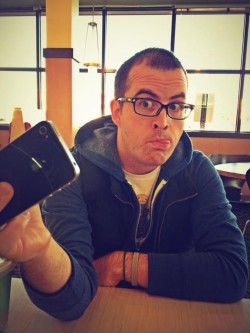 Matt Edwards is a Senior UX Designer at SapientNitro in Minneapolis, MN, where his primary focus is design strategy and information architecture. Working with a wide variety of clients, ranging from local nonprofits to Fortune 50 companies, he's specialized in integrating human-centered design processes into a wide variety of development workflows. Matt is an alumnus of Indiana University's HCI/D MS program.
Follow @astronautpnguin on Twitter