Not Wearing Pants: Is Freelancing Right for Me?
Workshop scheduled at 8:30-11:30 in Room 3 (Ski-U-Mah)
In this workshop, we will break down the myths and mysteries of making the leap to freelancing and cover charging what you're worth (with my special formula!), taking inventory of office equipment and supplies, tackling the impostor complex and worthiness issues, working styles and schedules, and breaking down how to solve whether or not there is demand for your service. This workshop experience would be street level, real information, with an honest delivery and real life use cases and examples. There will be many takeaways and lots of resources offered for success.
Learning Outcomes/Takeaways:
A framework of a starter business plan.
A formula on how to charge for your work.
How to network with other freelancers in their industry.
Breaking down the psychology of worthiness.
Scheduling and mapping your day for success.
How to manage a full-time job and one to two side freelancing projects
Attendee Skill Level: Entry level. Open to anyone who has ever considered freelancing.
Presented By
Kate O'Reilly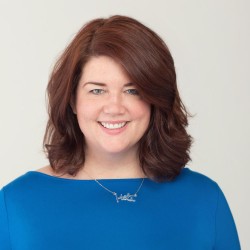 Kate has always been good at getting people excited and organized, so she made it into her work. She's part human megaphone, part nerdy wordsmith, part intrepid chaos-into-order maker. She founded her a la carte agency, CleverKate, in 2008 to great success, most of which she attributes to being able to deliver all of the elements of an agency, but without the high price or politics.
In the past few years, Kate has worked on a product launch as big as the iPhone itself, a high-profile Congressional campaign, transforming a television station, editing a New York Times bestseller, a magazine column of her own, coworking space launches, restaurant openings, new apps, six book launches, a feature film, ten small business launches, an international art show, dozens of large and small events, and a number of charitable projects. Her titles have included publicist, writer, editor, producer, website beautifier, communications director, life coach, blogger, opinionated consultant, content strategist, truth teller, hell raiser and countless others. She has also (accidentally, but enthusiastically) become the poster lady for entrepreneurship; speaking about charging what you're worth, making the leap to freelancing, being candidly honest, and balance in work and life.
Follow @cleverkate on Twitter