The Death of Lorem Ipsum and Pixel-Perfect Content
Session scheduled at 9:30-10:20 in Room 2 (Swain)
A designer has been asked to mock up an example student profile page in Photoshop. It's beautiful. The student's name fits perfectly under the profile image. Their bio is split into two perfectly aligned columns. The design just feels… right. Approvals are given and the production of a website with many different profiles is started. As more profiles are added the design no longer seems to work. It's starting to seem like the website itself will no longer work. The cold, hard reality of varied and inconsistent web content has hit the project hard. Do we make large design changes or just live with it?
To head off this question we should utilize real content as we develop mock-ups. But it shouldn't just be one set of real content. Delivering the best possible and most robust websites requires us to design using the best-case, worst-case, and every-case-in-between content. By combining the skills of content specialists, designers, and even developers designs will be that much stronger.
Presented By
David Olsen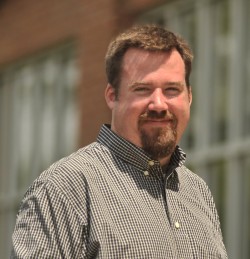 Dave Olsen has been a developer and project manager with the University Relations-Web unit at West Virginia University (WVU) for the last twelve years. Over that time he has worked on and led projects that range from developing a university-wide CMS to creating award-winning marketing websites. Dave's primary role is to help find the balance between tech, content, and design for many of the university's biggest projects. For the last four years he has also been responsible for implementing mobile solutions for the university. These include SMS-based services, WVU's central mobile web portal, as well as a number of responsive design-based websites.
In addition to his work at WVU, Dave actively participates in open source projects and writes as well. This past year his project, Pattern Lab, was nominated for the Net Awards Open Source Project of the Year. In 2013, Dave contributed a chapter on web performance to Smashing Magazine's "The Mobile Book." He shares what he's learned about mobile, as well as his reactions to mobile trends, on his personal blog.
Follow @dmolsen on Twitter