You Can't Ship from Your Ivory Tower: Including Developers in the Design Process
Session scheduled at 2:30-3:20 in Room 2 (Swain)
If you consider yourself the only designer on your team, why should you expect anyone else to care about design?
In reality, your organization already has some of the best design thinkers you'll ever meet nearby: your developers. In this talk, we'll have an honest look at our shared tendency to be "Design Prophets" instead of "Design Facilitators", and how this tendency can hurt our ultimate goals. We'll also discuss the concept of a "Design Culture", and the role of you and your team in building that culture in your organization.
This session will provide a basic foundation for designers who wish to foster a culture of design at their own organizations. We'll discuss common misconceptions that prevent us from achieving that goal – ones we must overcome, and ones we are guilty of harboring ourselves. Well look at the work of influential design thinkers who have laid groundwork for us to take advantage of. Case studies will provide practical examples to apply these topics to.
Presented By
Matt Edwards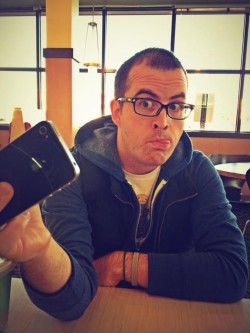 Matt Edwards is a Senior UX Designer at The Nerdery in Minneapolis, MN, where his primary focus is design strategy and research. Working with a wide variety of clients, ranging from local nonprofits to Fortune 50 companies, he's specialized in integrating human-centered design processes into development workflows of all varieties. When not writing about himself in the third person, he's working on DIY art and Arduino projects at home. Matt is an alumnus of Indiana University's HCI/D MS program.
Follow @astronautpnguin on Twitter