You're Not Doing Usability Testing? Are You… Nuts?
Keynote scheduled at 8:30-9:20 in Memorial Hall
Anyone who's tried doing it can tell you that usability testing is the best way – by far – to ensure that what you build (whether it's a web site, a mobile app, desktop software, or anything else) is as good as it can be. But most people still think that usability testing is complicated, costly, and time consuming. That can be true if you hire someone to do it for you. But Steve Krug will show you that you can – and should – be doing it yourself, and that DIY testing is simple, inexpensive, fast, and most of all, effective.
Based on the method he described in his second book, Rocket Surgery Made Easy, Steve's presentation will include a live usability test so you can see just how simple it can be.
Presented By
Steve Krug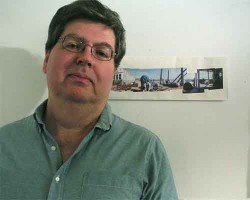 Steve Krug (pronounced "kroog") is best known as the author of Don't Make Me Think: A Common Sense Approach to Web Usability, now in its third edition with over 400,000 copies in print. Ten years later, he finally gathered enough energy to write another one: the usability testing handbook Rocket Surgery Made Easy: The Do-It-Yourself Guide to Finding and Fixing Usability Problems.
The books were based on the 20+ years he's spent as a usability consultant for a wide variety of clients like Apple, Bloomberg.com, Lexus.com, NPR, the International Monetary Fund, and many others.
His consulting firm, Advanced Common Sense ("just me and a few well-placed mirrors") is based in Chestnut Hill, MA. Steve currently spends most of his time teaching usability workshops, consulting, and watching old episodes of Law and Order.
Follow @skrug on Twitter